Sunflower vegetable oil is most commonly used in food production in large volumes. However, more is needed to just buy vegetable oil for production or business. Transportation of sunflower oil requires compliance with certain conditions and standards to maintain its quality and safety. This article will tell you what risk factors arise during transportation and how to eliminate them.
Overview of risk factors
To ensure efficient and safe transportation of sunflower oil, it is essential to understand what factors negatively affect the quality of the oil and reduce its commercial value.
Physical risk factors
Temperature. High temperatures change the consistency and viscosity of the oil, while too-low temperatures cause freezing and crystallization. The optimal temperature range for oil transportation is 5-26°C.
Humidity. High humidity or contact with water during transportation reduces the quality and shelf life of the product.
Lighting. Under the influence of direct sunlight, oxidation processes occur in the oil, so the products quickly deteriorate. This is especially important when transporting sunflower oil in 10-liter and 5-liter transparent bottles.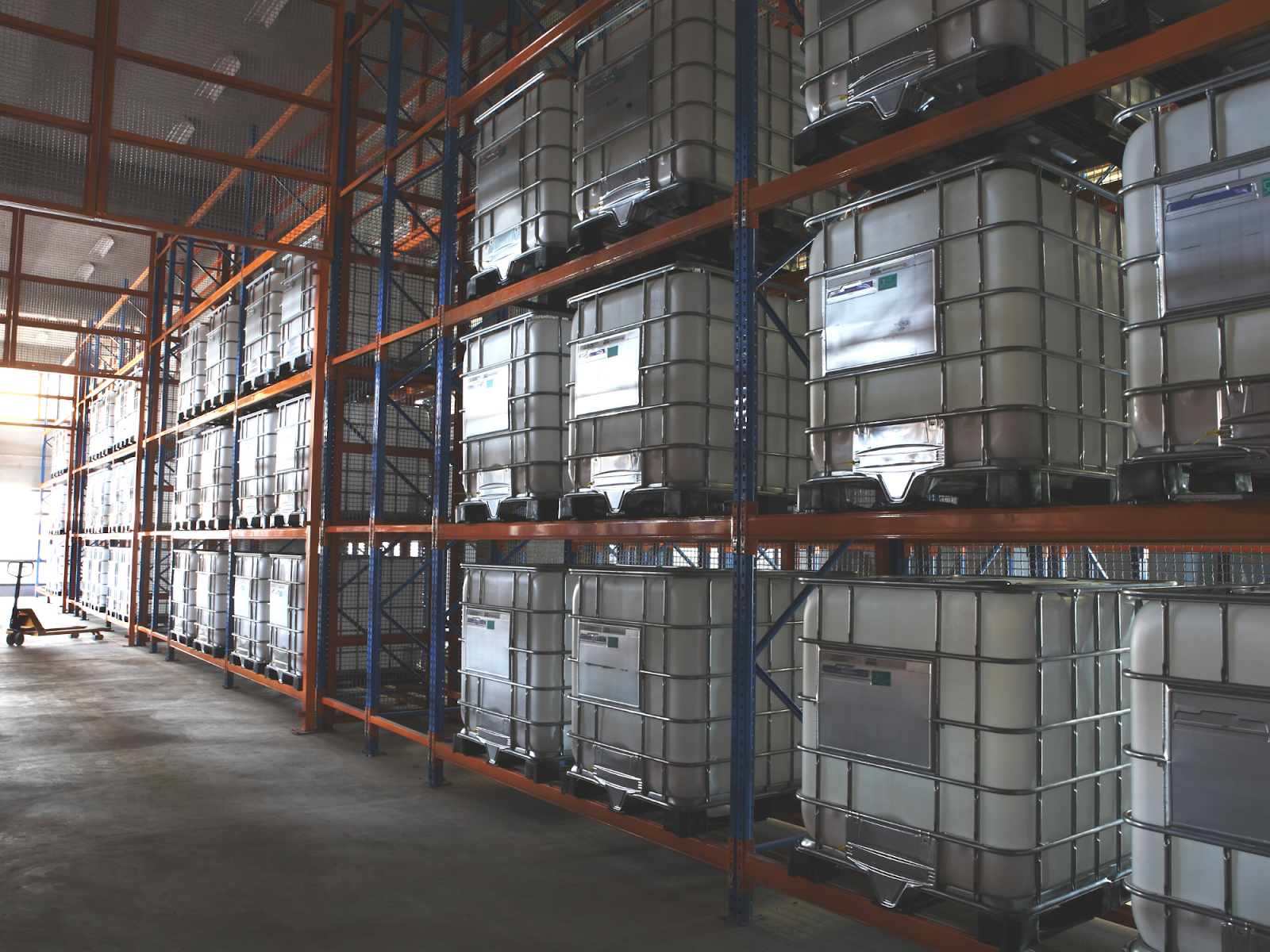 Opaque tank walls prevent direct sunlight from reaching the oil
Chemical risk factors
Self-heating / spontaneous combustion. When transported in bulk, the oil may ignite in contact with sawdust and material residues.
Pollution. Sunflower oil is susceptible to contamination by iron particles, rust, dirt, and dust. It leads to a deterioration in the quality of the oil and the formation of harmful substances.
Smell. If the smell of the previous cargo remains in the transportation container, it can change the flavor of the vegetable oil.
Mechanical risk factors
Container damage. Shocks fall and insufficiently strong tank fasteners can lead to container cracks and oil leaks.
Incorrect load securing. Plastic oil bottles that are not securely packed and fastened can move during transportation. This creates a transportation hazard and can cause oil to leak.
Shrinkage/Shortage. Vegetable sunflower oil undergoes a shrinkage process during transportation, which leads to a decrease in the volume of the product in the container or packaging. The reasons for the shortage can be leaks, theft, etc.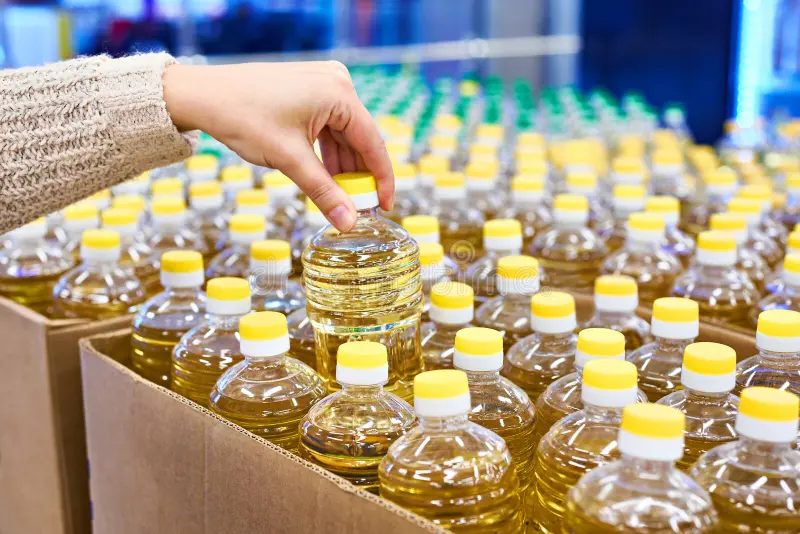 When transporting sunflower oil in bottles, it is important to securely fasten the boxes to prevent damage to the goods
How to avoid danger?
1. Choose the right containers and packaging. Sunflower oil delivery tanks should always be clean and dry. Be sure to check the condition of the container before shipment, the reliability of all fasteners, and fixing bottles.
2. Monitor temperature and humidity. Install a temperature and humidity control system in vehicles to ensure optimal conditions for storing sunflower oil.
3. Plan a safe route. Avoid areas with high temperature, humidity, or risk of damage to the cargo. Do not delay in traveling periodically check the condition of the tank.
The best way to minimize all risks during transportation is to work with a reliable supplier who will help you buy high-quality sunflower oil. Impulse Commodity Trading has 13 years of experience in supplying oil and food products to the European Union. We offer high-quality, certified products and organize fast delivery to the client's warehouse.